Winterizing Your Fishing Boat
The best fishing of the season may still be around the corner, but the days are getting shorter, and winter can fall quickly in the Upper Midwest.
So even if you are planning on a many more fishing days, it is time to start getting ready for the inevitable.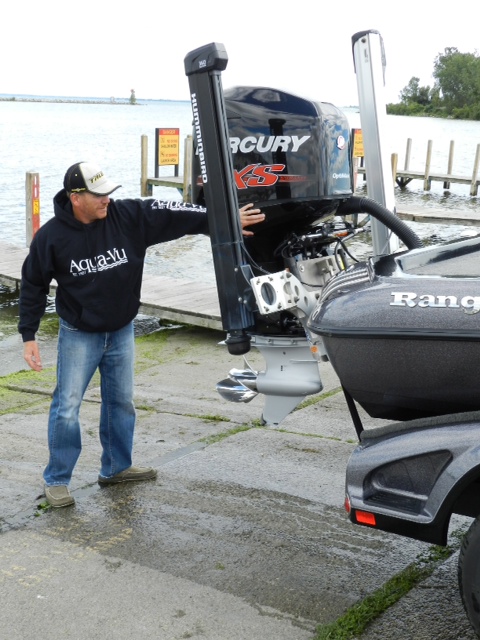 Lindy Legendary Fishing Tackle recently offered a solid ten step plan of action for winterizing your fishing boat.
1)    Pre-storage cold weather care 

Cold weather comes quickly in the Upper Midwest, where anglers often hedge their bets between "last chance" angling and winter storage for weeks or even months before boat hibernation. "Pre-winterizing" practices come into play when cold days on the water are followed by frigid nights.

Great Lakes smallmouth guru Joe Balog takes many of the same precautions with the small craft that shuttles him to the duck blind as he does with the bass boat he uses on his home waters of Lake St. Clair and Lake Erie.

"First, trim the motor all the way down and allow water to completely drain," he said. "Drain the livewell. Make sure the valves are open, pull the plug and drain it when it is still on the ramp incline. Open and close the valves several times and make sure they are not sticking and are totally open. Those plastic valves can break easily if they freeze."

When he's ready to call it quits for the season, "winterization" officially begins. Balog begins by fogging the motor head with fogging oil and spraying the spark plugs with WD40.
To read the entire article and the other 9 tips go to: http://lindyfishingtackle.com/fishingresources/articles/walleye/TenStepstoSaveYourBoatThisWinter?utm_source=newsletter&utm_medium=email&utm_campaign=winterizing
Tags: Fogging Oil winterizing